Multifunction wireless remote controller. This can be connected to the limit switch, the receiver box has the control keys.
The remote control can be used to control electric linear drive moving up and down, or drive the motor clockwise and counterclockwise.
It has 12V and 24V models, please select the voltage before ordering.
This wireless DC controller works as a continuous type, that is, after coding with the motor, pressing start button, and the motor works. After hand leave, the motor continues to operate, until the stop button is pressed (Please ignore this step if the motor itself with a limit switch).
【Specification】
Brand: CHANCS
Model: Controller
Operating voltage: DC 12V; DC24V
Power: 68W
【Application】
This wireless remote controller is suitable for all 2-wire brush DC motors and DC gear motors. But the motor "Rated Current" should be less than 10A.
【Package Content】
2PCS x  propellers
【Attention】
Instruction of DC wireless controller: When using DC wireless controller and motor, it is necessary to code in advance. The code method is as follows:
Firstly, pressing the code key, the light of the control box will flicker;
Secondly, press any key of the remote control for 2-3 seconds. The receiver box LED light keeps on, and flickers after 10 seconds, coding compleate. If not, please try one more time.
There is a slight discrepancy in measurements, please check before ordering!!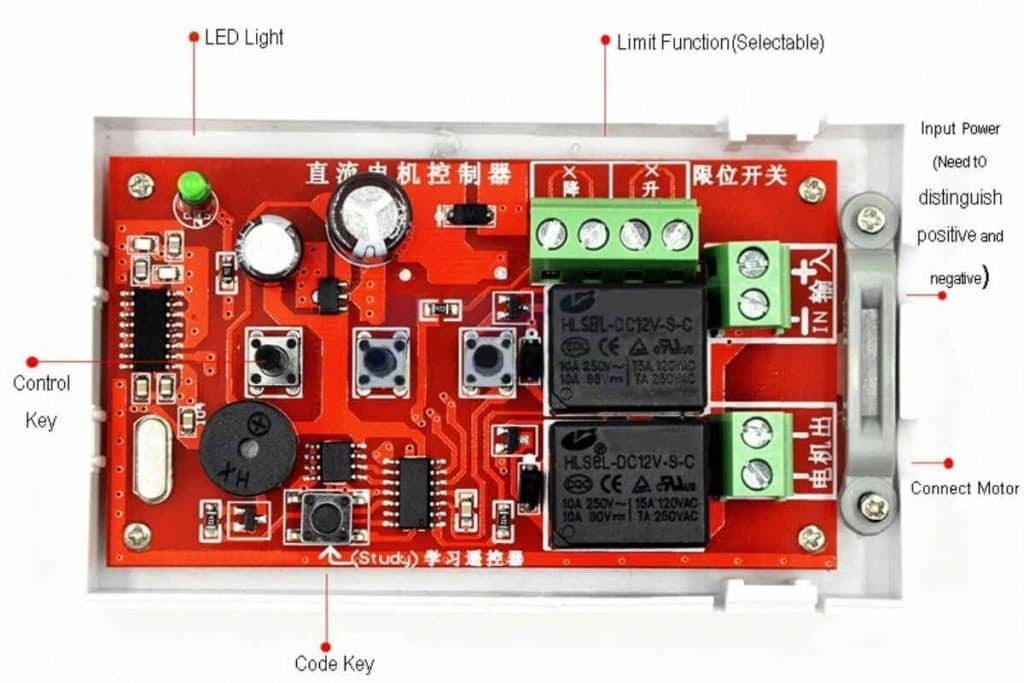 【 Guarantee】
Lifetime technical guidance support! You are welcome to share your usage process with us at any time.
1 year warranty (free exchange)